Shuttle Service at the Wilderness Lodge Resort
Situated on the banks of the Bay Lake, the transportation services at the Disney Wilderness Lodge Resort are fun and unique. Getting to the Magic Kingdom is like a ride adventure in itself. Great sights of the Wilderness Lodge can be seen from the Bay Lake, and taking the water taxi to the Magic Kingdom is the most fun and exciting way to get there from the Wilderness Resort. Even though the Disney Wilderness Lodge is one of the Disney World Deluxe Resorts it is not part of Monorail line. If having Monorail transportation is important to you, be sure to check out the Disney Resorts on the Monorail line. Getting to the other Disney attractions, like; Hollywood Studios, Epcot or Animal Kingdom, you can hop on a Shuttle Bus, located at the front of the Disney Wilderness Lodge. The Disney Buses can also take you to the two (2) water parks and Disney Springs.
Getting away from Disney World
Disney World is wonderful however, getting ouside of Disney for a little while will allow you to see everything else that makes Orlando such an amazing place. Northeast of Disney World, off of I-4 you will get to visit SeaWorld where fish and animals roam the waters. Fabulous shows and rids make for a family outing like nothing you will find at Disney. A little further up I-4 and Universal Orlando awaits. The Wizarding World of Harry Potter is one of the most incredible themed areas in a park you will ever see. Most definitely worth a visit. Disney transportation will not get you to any of these destinations so, here are a couple of options that might work well for you to get around to other places in Orlando.
Orlando Disney Wilderness Lodge Transportation
What Disney Transporation Options do I have at the Wilderness Lodge Resort?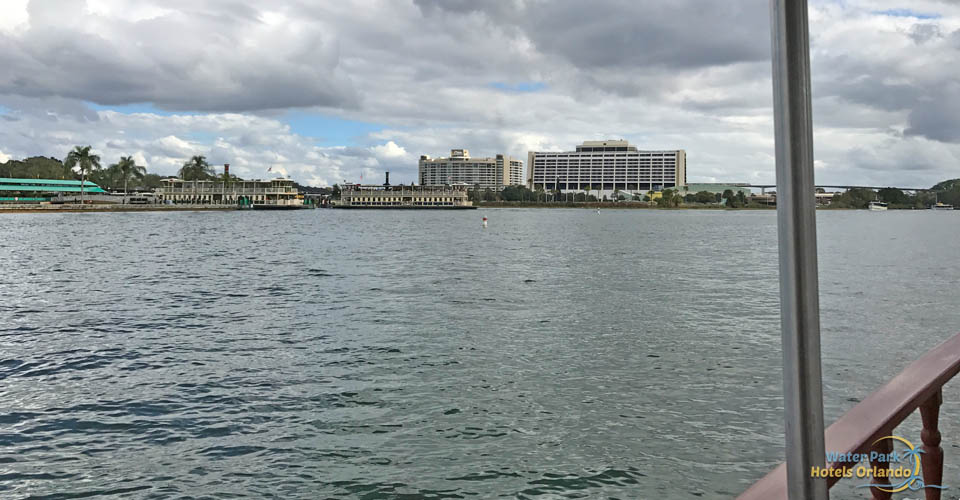 Water Taxi
There is no better way to travel from the Disney Wilderness Lodge to the Magic Kingdom than by the fun and exciting water taxi. It is almost like taking a ride in one of the parks. Located at the pier and marina on Bay Lake, every 15 minutes or so, another boat comes floating in ready to take you on a water adventure to the Disney Magic Kingdom. This boat also makes a stop at the Disney Fort Wilderness Resort and Campground. If you have not taken the time to walk around the 750-acre complex, you will be surprised at how much fun stuff there is to do at the Fort Wilderness Resort.
Shuttle Buses
Disney Shuttle Buses are your main mode of transportation to get you everywhere else. Walk to the front of the Wilderness Lodge Resort and buses are in a continuous loop to get you around to places like; Hollywood Studios, Animal Kingdom, Blizzard Beach, Typhoon Lagoon and even Disney Springs.
How do I get Universal Studios and Islands of Adventure from Disney's Wilderness Lodge Resort?

Magic & wonder are all around you as you experience the Wizarding World of Harry Potter at Universal Studios. Firebreathing dragons, shops, and stores that look like you are right in the middle of the Harry Potter movies bring this enchanted land to life. Trust me, you will be truly amazed at the detail of every structure. Harry Potter World definitely lives up to all of the hype. You will need to schedule your transportation to get to Universal Studios and Islands of adventure, but it will be a great time. Even if you do not have your vehicle, you can schedule a Mears Taxi or setup Uber. The Universal Orlando dropoff is about 16.4 miles away and takes about 25 minutes in regular traffic.
How far away is SeaWorld and Aquatica from Wilderness Lodge Resort?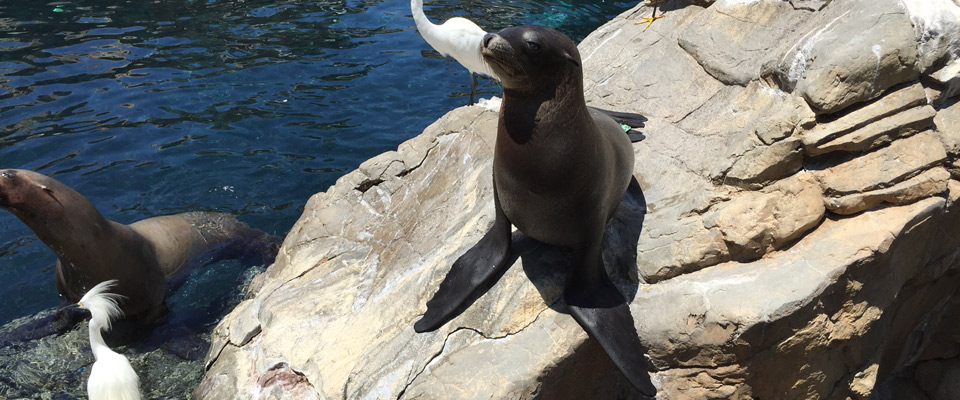 SeaWorld is not very far away but it is outside of the Disney transportation lines. Getting to SeaWorld and Aquatica will require you to schedule your own transportation or taking your own vehicle. Contact the Mears Taxi Service or get an Uber would be a couple of good solutions. SeaWorld is about 12.6 miles away and takes about 20 minutes to get to from the Wilderness Lodge Resort.
How far away is MCO Airport from the Wilderness Lodge? Is there a free shuttle from the Airport?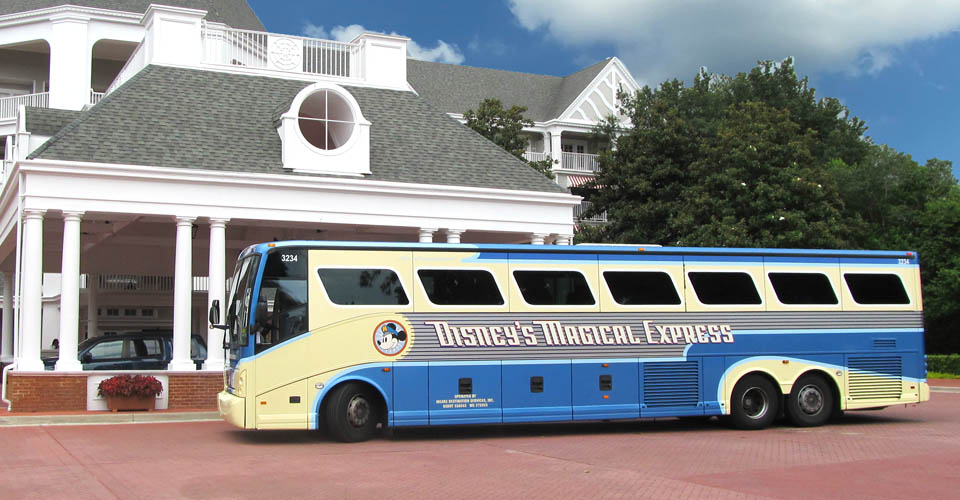 The Orlando International Airport (MCO) is 23.7 miles away from the Disney Wilderness Lodge Resort. Disney takes great care of their guests. Are you aware, if you are flying into the Orlando International Airport, you can make a call to the Disney reservation system at 407.939.1936 or in the UK call 0800.16.90.730 and get the Disney Magical Express set to pick you up - for FREE? When you call the Disney Number just let them know when you will arrive and depart on your flight, and they will take care of the rest.
RESERVATIONS
Disney Wilderness Lodge