Dining at the Port Orleans French Quarter Resort
Staying at a Disney World Moderate Resort you kind of expect to have a table dining experience but you don't get that at the Port Orleans French Quarter Restaurants. Instead, they offer a quick-service dining option for Breakfast, Lunch and Dinner at the Sassagoula Floatworks and Food Factory. This is not a bad thing though, quick-service has its perks like not having to tip the wait staff which can really save you some money. Do you really have your heart set on someone waiting on your table? Head on over to the Port Orleans Riverside and have some down-home cooking at the Boatwright's Dining Hall. It is easy to get there, just hop on the Sassagoula River Boat make your way up the river.
List of Restaurants at the French Quarter side of Disney's Port Orleans
Sassagoula Floatworks and Food Factory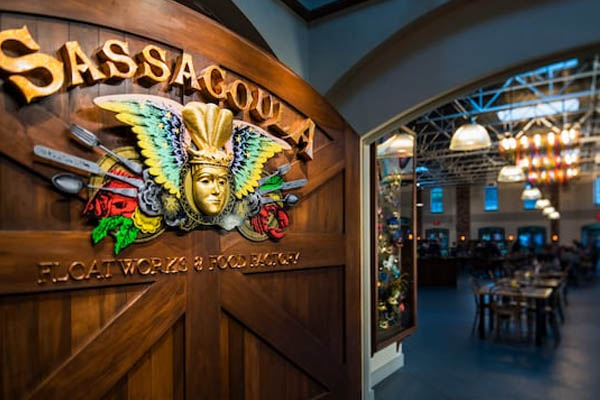 Enter the Sassagoula Floatworks where flavors are rich and have the taste of New Orleans. Colorful masks and flags make the room burst with vibrancy. This counter-service dining experience allows you to pick and choose the foods you are interested in so there is never a problem finding just the right food for all ages and taste palettes.
Open from 6:00am to midnight
Serving Breakfast, Lunch and Dinner - Daily
Casual Attire
Located in the Mint Building
No servers, no tips

Table service is nice but it adds 15% - 20% or more when you add the tip to the end of your meal. That is one of the benefits of counter services (or a food court). Getting your own food saves a lot of money over the length of the vacation.
Scat Cat's Club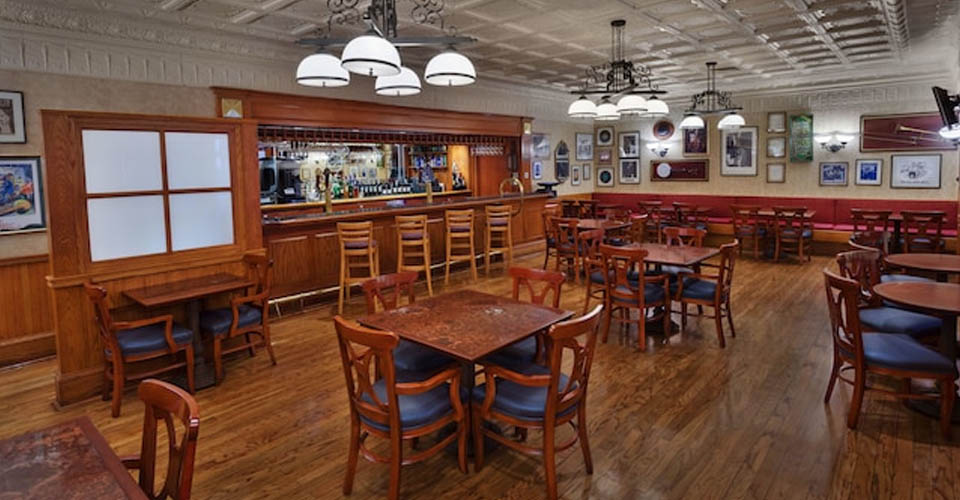 Let the Jazz commence! On select days, entertainment is provided at the Scat Cat's lounge. Jazz musicians fill the air with wonderful tunes while you sip on your favorite adult beverage.
Mardi Grogs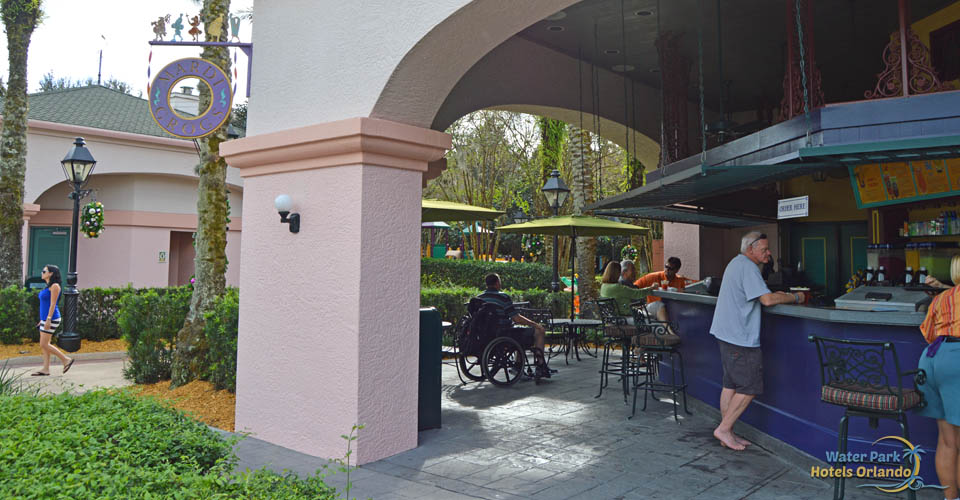 Located just outside of the Doubloon Lagoon Family Pool, sit down with your preferred adult drink and take in the charm of the bayou.
RESERVATIONS
Disney Port Orleans - French Quarter