Playful and Fun at Port Orleans French Quarter
The French Quarter at Port Orleans is amazing for the adults with a sense of Mardi Gras but whimsical for the kids with an alligator ragtime band welcoming you to the heart of this Disney World Moderate Resort. Walking out of the rear doors of the main hall, where you check-in to the Port Orleans French Quarter, you are greeted by a group of alligators partying in the walkway. Kids love seeing them with their instruments, and it gives you a great start at making memories by taking pictures of your kids interacting with them.
Family fun
The courtyards and water fountains make for beautiful grounds to sit and enjoy the quiet areas. Your kids will have other things on their minds like the Doubloon Lagoon Pool with Water Slide and Kids Splash Park. There are also a couple of playgrounds they will enjoy.
and, there is more
Did you know, when you stay at the Port Orleans French Quarter Resort you also gain access to the shared Amenities and Recreation at the Port Orleans Riverside as well? Older kids are going to head off to the 3 .5 Acre Pool area with larger water slide each day.
Fun things to do at Port Orleans French Quarter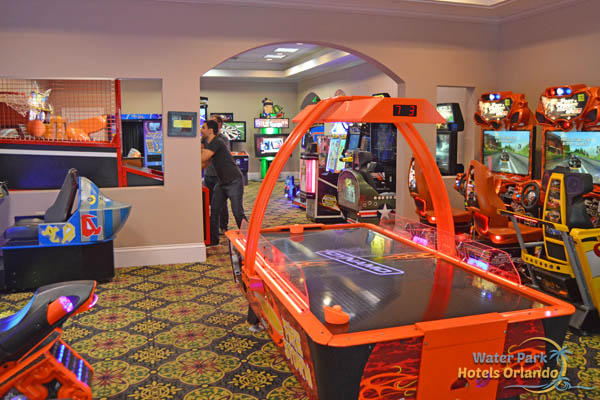 Arcade & Game Room
The South Quarters Game Room is a wonderful place to visit on those days when you have had enough of the Florida heat or if you get caught in a thunderstorm. Air Hockey, Basketball as well as the latest arcade offerings are available.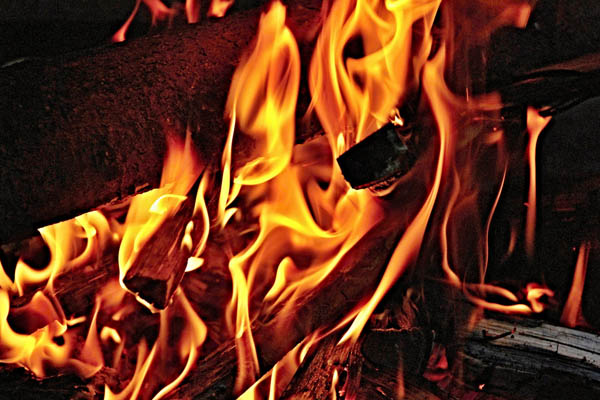 Campfire Activities
Time for the family to come together and share in a simple yet wonderful event that you don't get to do everywhere you go. Make this vacation special and head out to the campfire with some marshmallows and make some great memories.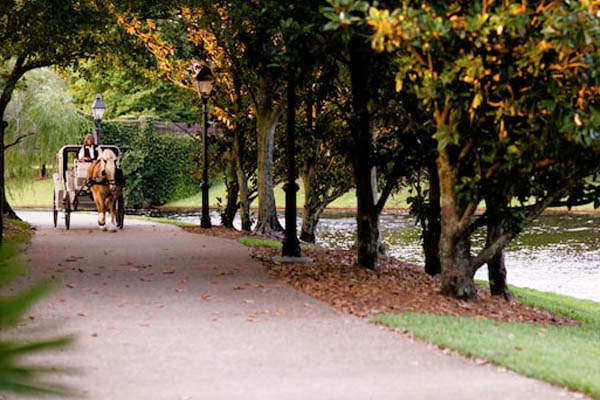 Horse-drawn Carriage Rides
Reserve your seat on the romantic Carriage ride through the woodlands and along the Sassagoula River. Something special comes upon you when you ride in a horse-drawn buggy with someone you love.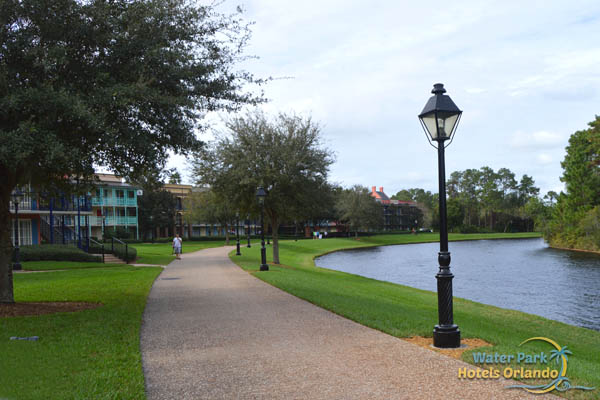 Walking and Jogging Paths
Walking or Jogging beside the Sassagoula River makes for a unique exercise event. There is not a Fitness Center at the Disney Port Orleans French Quarter so a jog helps you to keep yourself fit.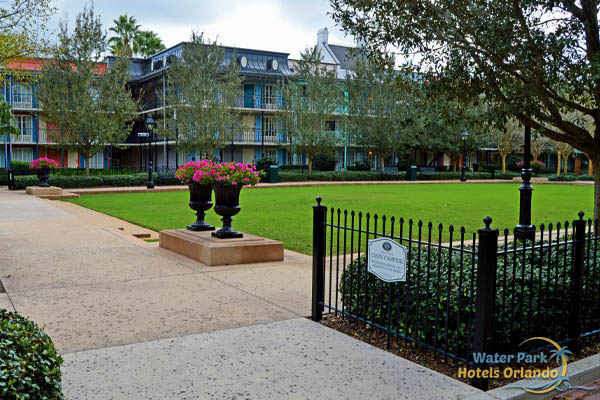 Movies Under the Stars
Check the front desk for showtime and nights where you can stroll over between buildings 5 & 6, in the large, open courtyard to view the Disney Movie under the stars.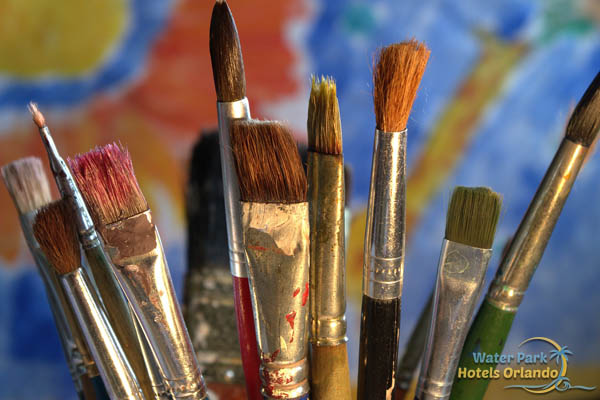 Painting on de' Bayou
Take some time for yourself and tap into your creative side by Painting a special, one of a kind Disney-inspired creation. Each and every Wednesday, an instructor leads a painting class at the Scat Cat's lounge. Whether you have ever painted before or if you consider yourself to be accomplished, this is a great event for everyone.
When:

Every Wednesday - Check-in is 5:45 and the class starts promptly at 6pm

Where:

Scat Cat's Club at Disney Port Orleans French Quarter

Price:

This is not a free painting session. Please check with the front desk for the latest pricing if this is something that interests you

Reservations:

It is recommended to have a reservation for the Painting on de Bayou. Classes can sell out quickly so you can make your reseration as far out as 180 days from your visit. Contact 407-939-7529 to book. Guests under 18 years old must have a parent or guardian book this experience.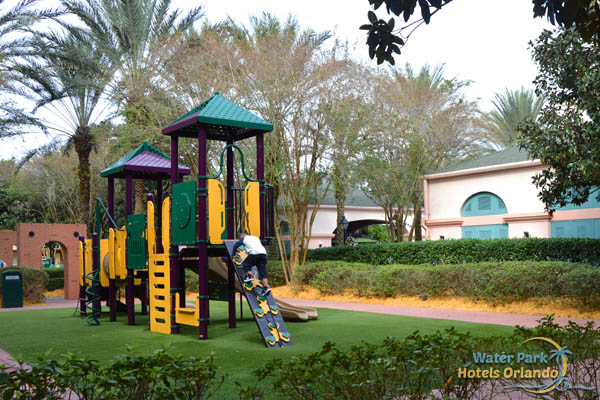 Playground
Playgrounds are a lot of fun for the little ones. Climbing and sliding while making new friends can give you some needed time to relax. The playground is located right before you get to the Doubloon Lagoon Pool.
RESERVATIONS
Disney Port Orleans - French Quarter