Dining at the Port Orleans Riverside Resort
Restaurant options at the Port Orleans Riverside are quite extensive and since you have booked your stay at a Disney Moderate Resort you get the option of Table Dining or Quick Service. Eating on the Sassagoula River and watching the boats go by is one of the wonderful reasons for eating at the Boatwright's Dining Hall, but the other is the down-home cooking you will experience. New Orleans style, southern charm is prepared and served with every plate. Starting your day at the Riverside Mill Food Court is convenient and a more price conscious option where you can find multiple varieties of food for everyone in your family. Hanging out at the Family Pool at Ol' Man Island with its water slide and kiddie pool is a lot of fun but the adults can have some fun of there own at the Muddy Rivers Bar up on the hill and out of sight. For even more dining fun, get on board the Sassagoula River Boat and head on over to Disney Springs where restaurants and shopping abound.
List of Restaurants at the Riverside Disney Port Orleans Resort
Boatwrights Dining Hall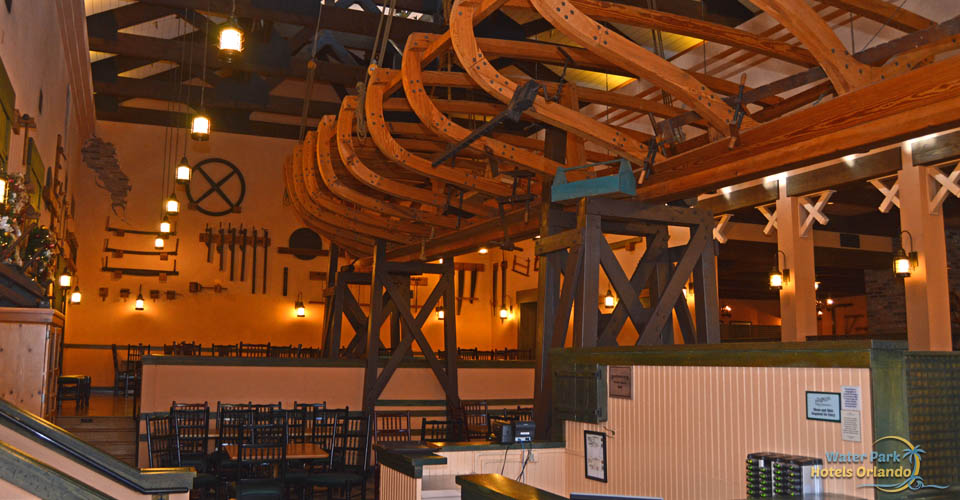 The hanging hull of an unfinished ship hangs above you, adding to the charm and special appearance of Boatwrights. Boatwrights is a Table Service Dining Experience where you will be taken care of by waitstaff. The Sassagoula River adds to the charm as you are able to dine near a window to watch people and boats passing by.
Open from 5:00 PM to 9:00 PM
Serving Dinner - Daily
Casual Attire
No servers, no tips

Table service is nice but it adds 15% - 20% or more when you add the tip to the end of your meal. That is one of the benefits of counter services (or a food court). Getting your own food saves a lot of money over the length of the vacation.
Riverside Mill Food Court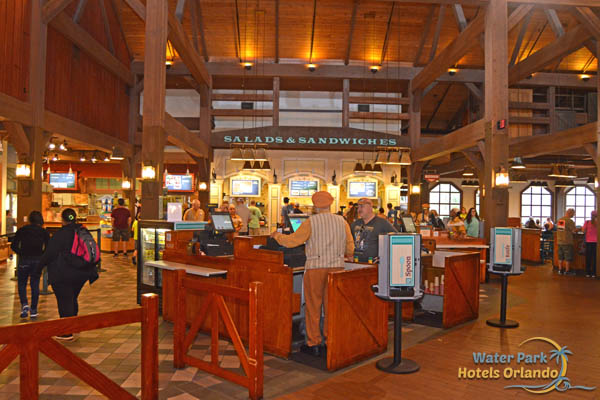 Great for the grab n' go option but also nice if you want to sit down after you have been through the line to get your counter service meal at the Riverside Mill Food Court. Great dining options with less money out of pocket, options available include a grill, bakery, pizza, carving station and even salads.
Open from 6:30 AM to 11:00 PM
Serving Breakfast, Lunch, Dinner - Daily
Casual Attire
River Roost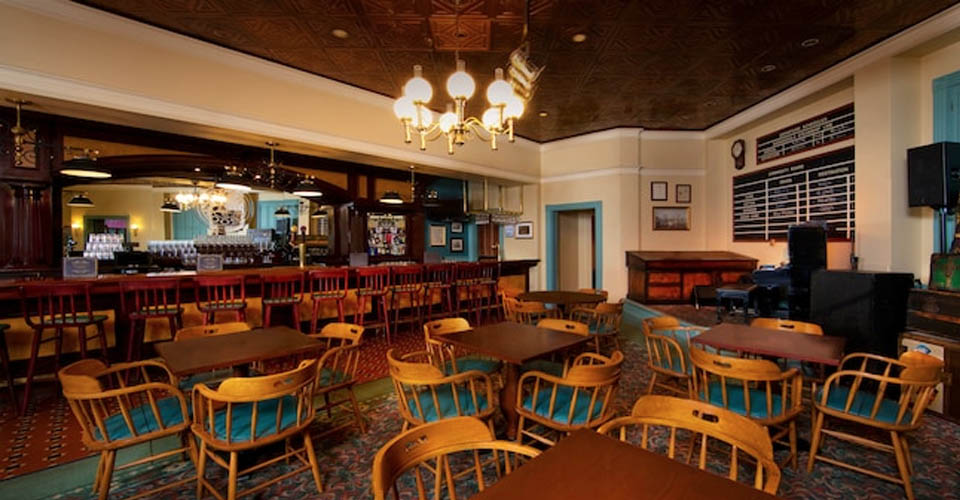 Known all around Disney World as a "Must See", Yehaa Bob is a favorite among the adults and puts on quite a show at the River Roost. Come on by and have some fun, listen to some great tunes and be part of the show at the River Roost Bar.
Muddy Rivers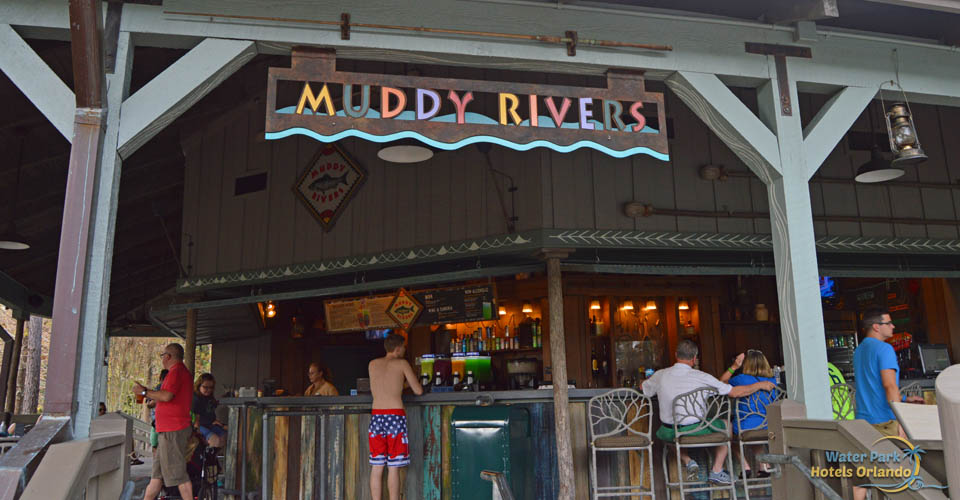 Great bar service at the Ol' Man Island Family Pool with great adult beverages for you to enjoy while the kids are off playing.
RESERVATIONS
Port Orleans Riverside