Volcano Bay Ohyah & Ohno Drop Slides
Thrills abound as you walk around the Universal Orlando water park. If drop slides are your passion, there are many different options in the park. A great way to break yourself into the drops might be starting at the Volcano Bay Ohyah and Ohno Drop Slides. Located next to the Krakatau Volcano, just across from the Wave Pool, you will find another rock formation to climb. While not as large as the volcano climb, this is a great place to get in your first thrilling rides to prepare you for what's to come. Give the Ohno & Ohyah drops slides a try. These water slides are exhilarating and a lot of fun.
Ohyah & Ohno Drop Slide Information: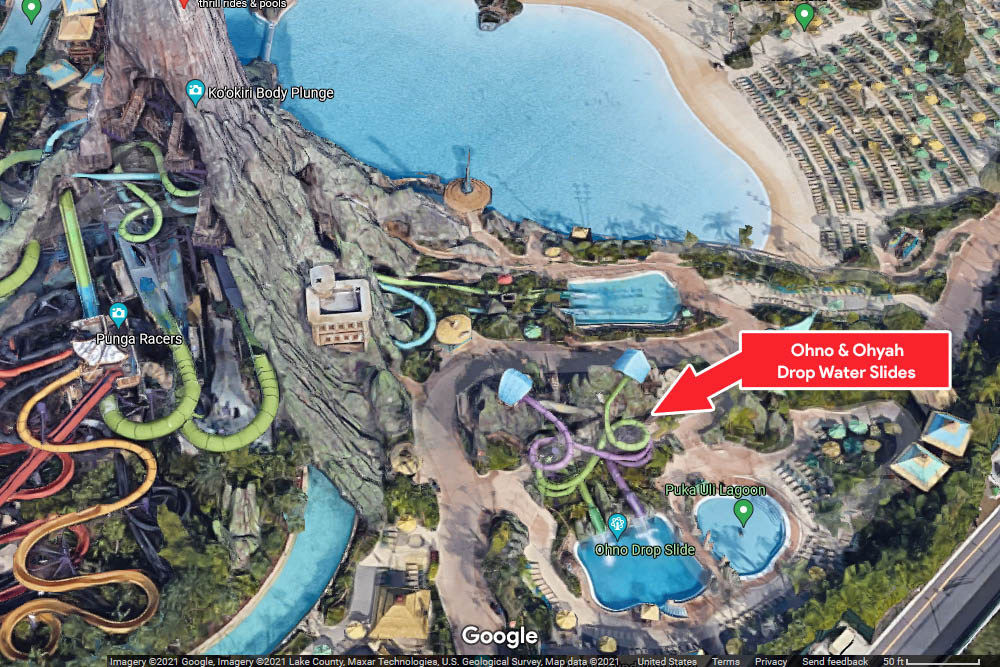 Thrill Level: Max
Express Pass: Yes
Riders: 1 riders per slide
Min Height: 48″
Max Weight: None Listed
Ride Photo: Not Available
Ohno and Ohyah Drop Slide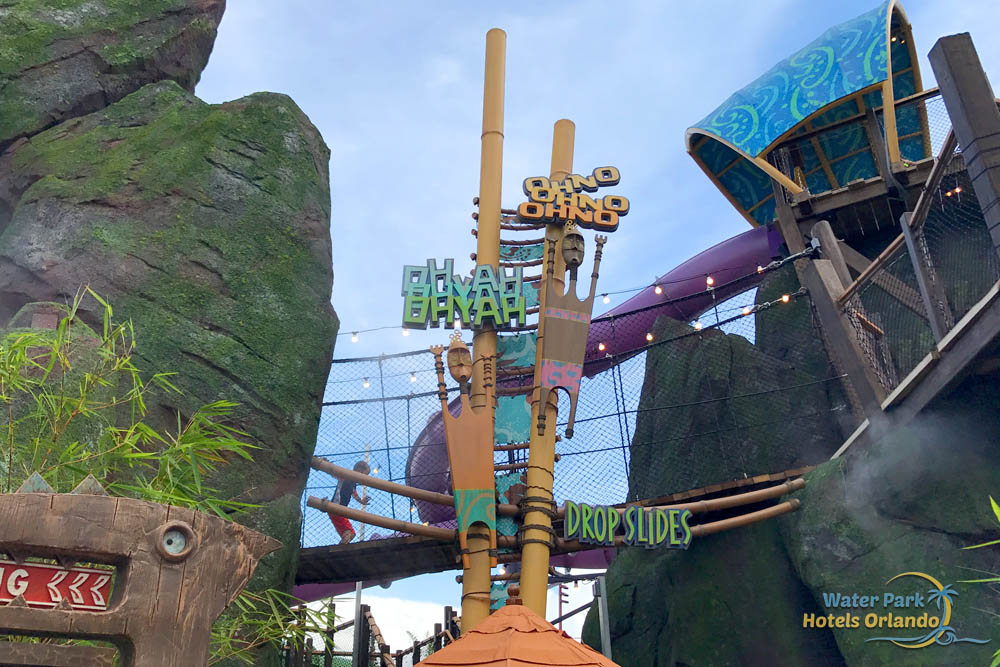 Climbing your way to the top of the Ohyah and Ohno Drop Slide rock formation, you get to watch others as they "drop" into the 10-foot deep pool below. Your heart starts racing as you think about the plunge into the depths of the pool below.
Ohyah water slide
If you want to ease your way into the excitement and get more used to the big drops into the pool below, the Ohyah drop slide might be the one to go with first. Ohyah is the green body slide that twists and turns until, in the end, you will drop 4-feet to the water below. Four feet might not seem like a huge drop, but the first time you ride these water slides, it is a thrill, to say the least.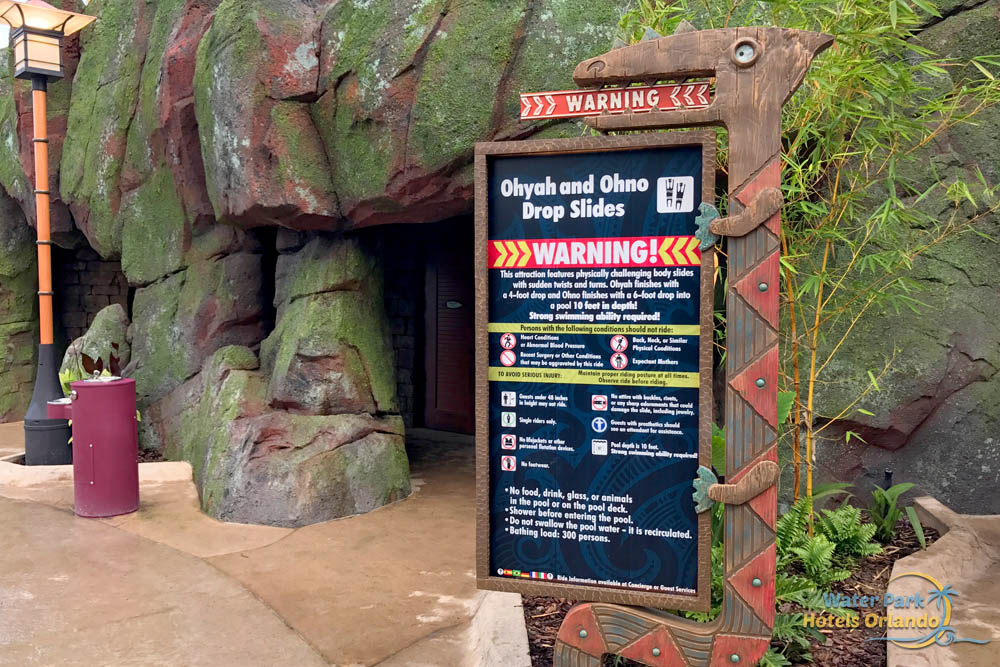 Ohno water slide
Now that you have conquered your fear of the drop, it is time to move over to the Ohno drop slide. The Ohno water slide is the purple, body slide has a 6-foot drop at the end. The Ohno is definitely a little more intense.
What's next
If you have conquered the Ohyah and Ohno drop slides and are ready for the biggest thrills in the Volcano Bay Water Park, it might be time to look at the larger drop slides. Turning around, and looking at the Krakatau Volcano behind you, you will see the Kala and Tai Nui as well as the Ko'okiri Body Plunge. Towering 125′ up, these slides are not for the faint of heart. Give these drop slides a try and claim your spot at the top of the thrills at Volcano Bay.