Volcano Bay Punga Racers
Grab a few of your friends and head for the Volcano Bay Punga Racers. Right next to the Krakatau Volcano, on the opposite side from the Volcano Bay Wave Pool you will see guests fighting for the finish line. As you walk up the steps to get your starting position, a unique and fun view of the Krakatqu Water Coaster can be seen. You will also see all of the other people floating along in the TeAwa Fearless River. But, once you get to the top, the race is on.
Punga Racers Information: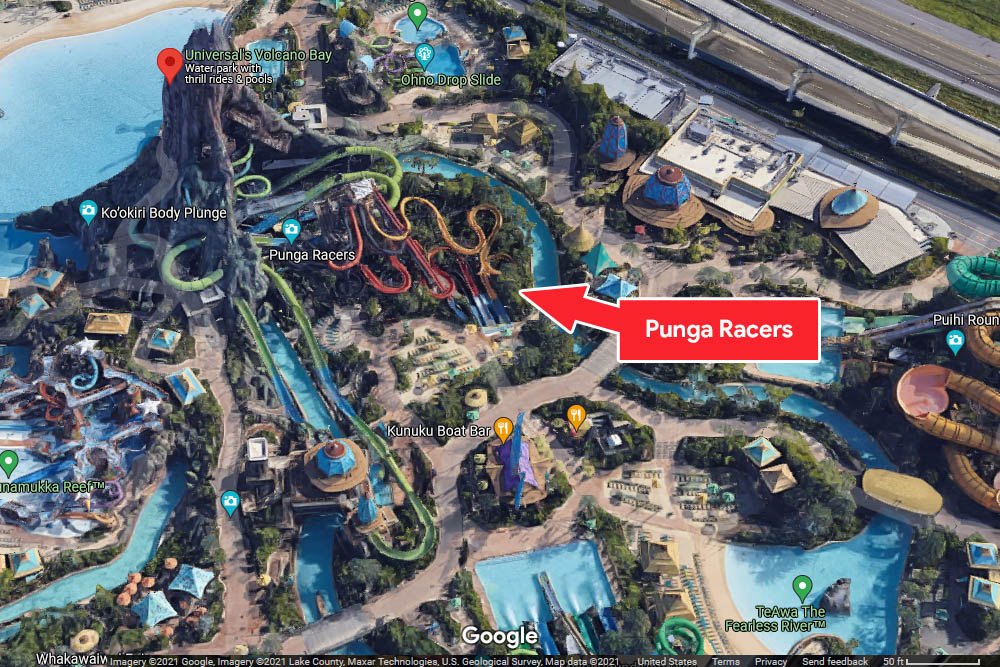 Thrill Level: Moderate
Express Pass: Yes
Riders: 1 rider per lane with 4 racing lanes
Min Height: 42″ minimum
Max Weight: 300 lbs
Ride Photo: Not Available
Punga Racers – Race to the Finish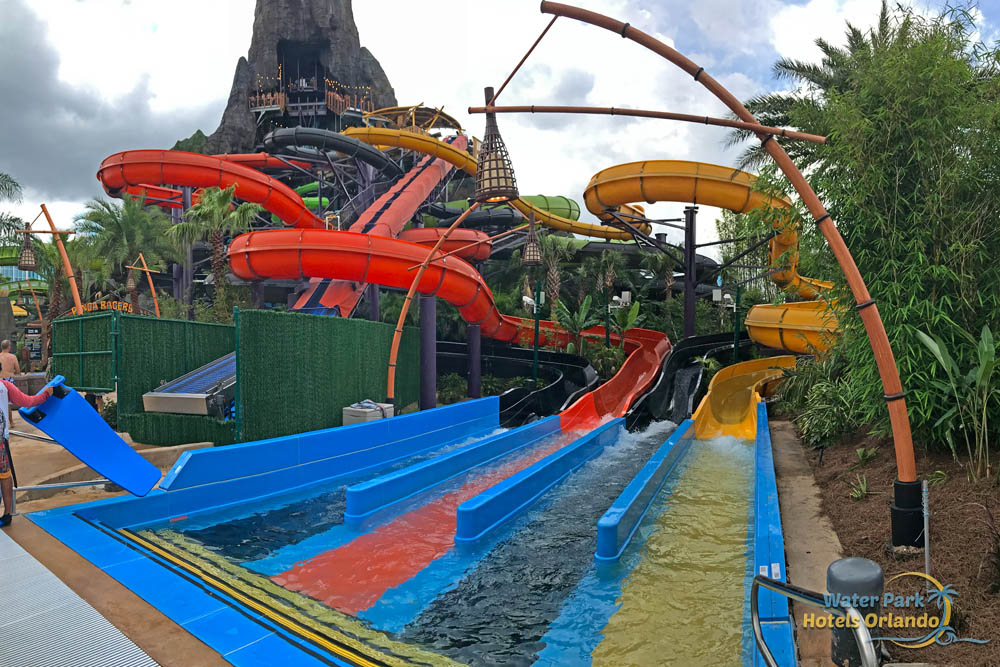 It's all about the finish. Having fun and talking about other rides in the park is great but challenging your friends to a water slide race can be epic. Once you reach the top of the slide tower, you and 3 of your friends or family will line up at your desired slide. You will be given a water slide mat in which you will lay down head first to start your race. When the light turns green, you are off. Starting out is the most important part if you want to beat everyone else to the bottom. Each slide starts off with an enclosed tube section but then opens up to an open flume for the remainder of the ride. Once you hit the bottom, will you have the bragging rights? If not, give it another try. Punga Racers is a great ride for most guests that visit the Volcano Bay Water Park.