Recreation at Disney Boardwalk Inn
Finding something fun to do at the Disney Boardwalk Inn is as simple as stepping out onto the Boardwalk and looking around. Performers playing to the crowds, juggling, singing and joking while laughter and gasps of awe fill the outdoors. Bright blue skies with vibrant sunbeams light up the Crescent Lake where you can ride the water taxi over to the Disney Yacht Club Resort and rent a watercraft to have some fun on the water. As you walk to the Disney Boardwalk Luna Park Pool you will swear that you see an old wooden roller coaster and while this 200-foot water slide looks like an old boardwalk roller coaster, it will certainly give you hours of fun at the pool. Let's take a look at all of the great things there are to do at the Boardwalk Inn.
Fun things to do at the Disney Boardwalk Inn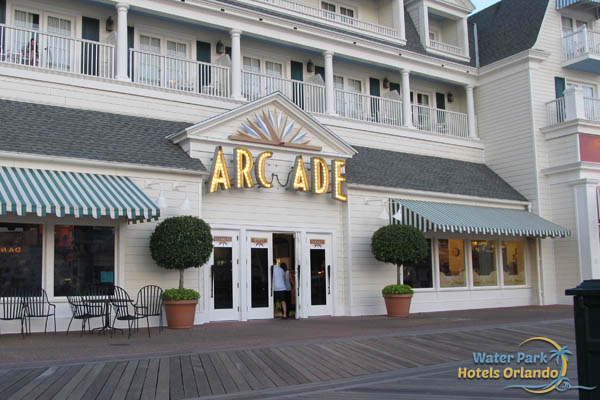 Side Show Games and Arcade
Locate near the Luna Park Pool, the Side Show Games arcade gets you out of the Orlando heat for a while and into the cool fun with the classic and modern game for hours of family fun.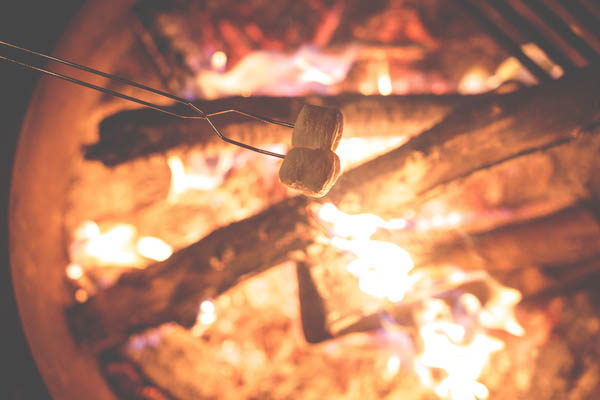 Campfire Fun
Family events at Disney Boardwalk Inn are so much fun. Take the Campfire activities for example. Spend a night around the fire listening to stories and singing along as you get to roast marshmallows and smores. This is one of those memories that will stick in your kids mind for the rest of their life.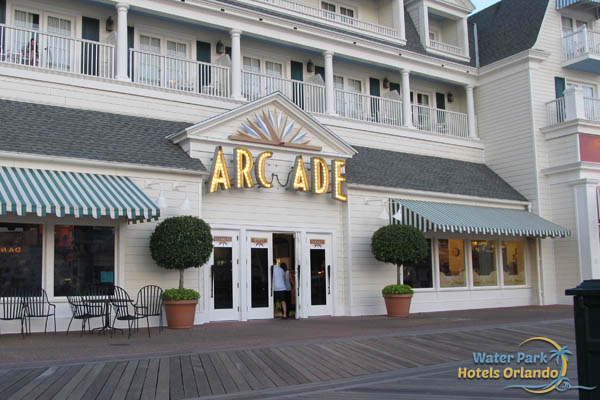 Movies under the Stars
Each night, in the Community Hall at the Boardwalk Inn a new Disney Flick is shown. Grab your popcorn and the family and take a load off for a while and build memories at the same time.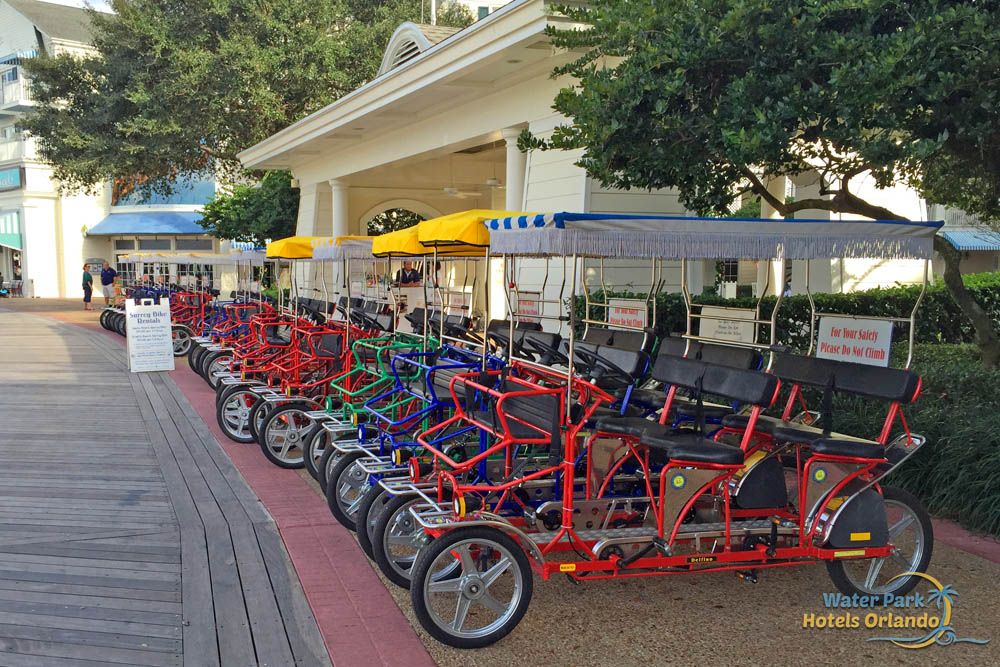 Surrey Bike Rentals
Seeing all there is to do around the Boardwalk is fun when you rent a Surrey bike. Two (2) seaters or four (4) can pile on and pedal around the Boardwalk Inn, Disney Beach Club Resort & the Disney Yacht Club Resort. Take in all of the sights while having a good time. I would recommend taking a quick stop at the Beaches & Cream Cafe and picking up a "Kitchen Sink" while you are on that side of the Lake. Trust me, you will not regret, or forget it.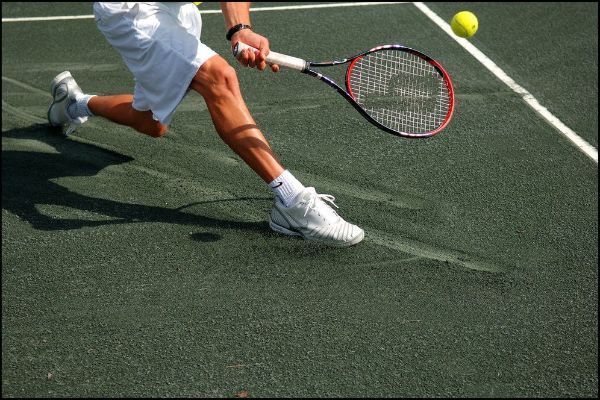 Tennis
Two (2) lighted Tennis Courts are ready for your enjoyment. You can easily get to the courts by heading down the walking path that takes you to Hollywood Studios. If you did not bring a racquet and balls, stop by the community center and pick some up.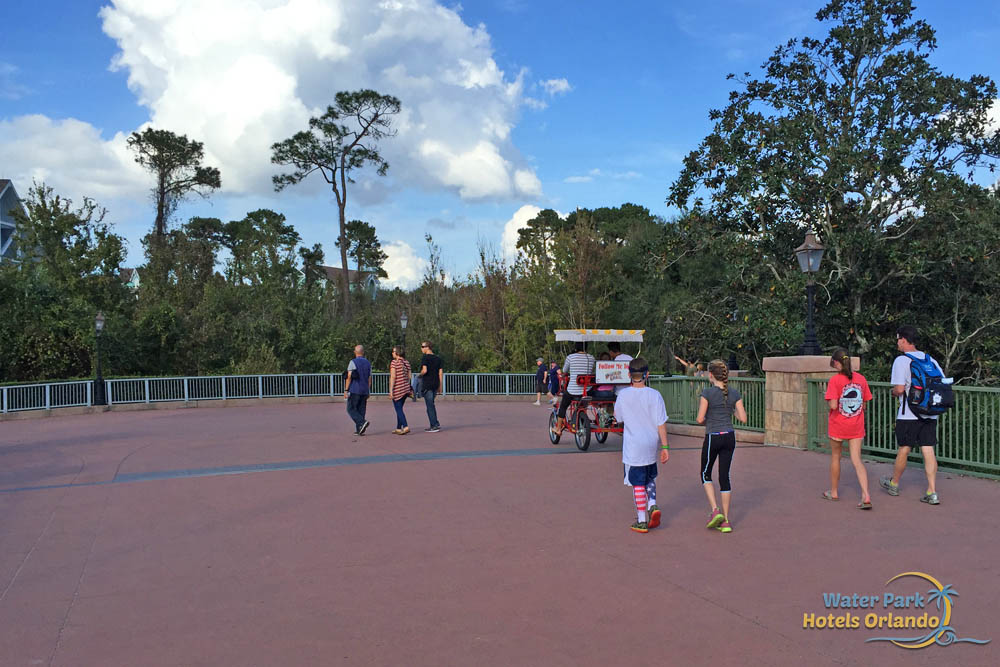 Jogging Trail
The surroundings around the Disney Boardwalk are amazing to see as you walk or jog around the path that takes you around Crescent Lake.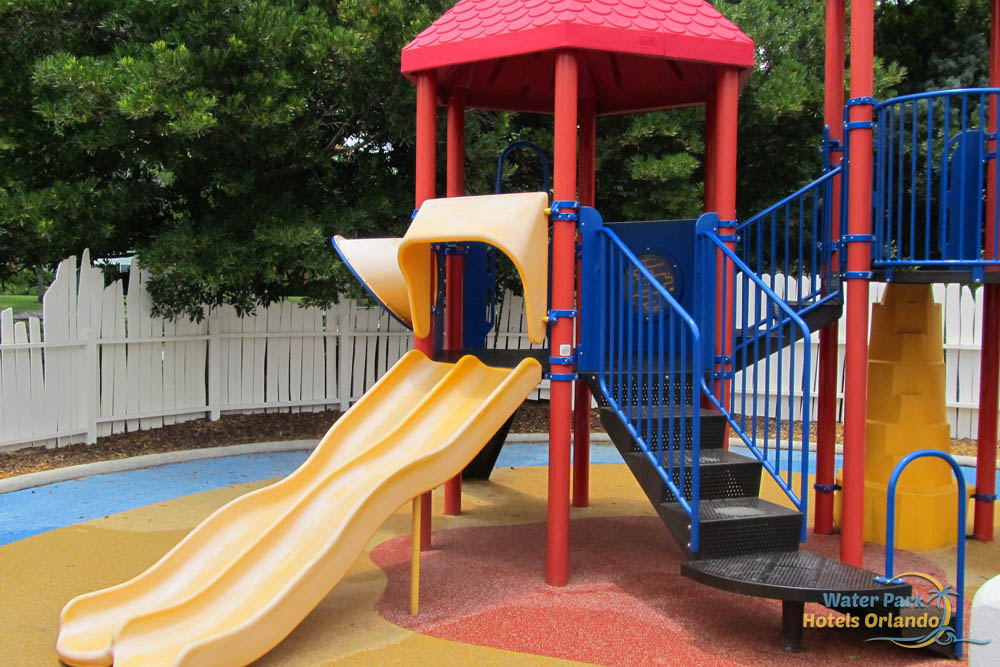 Playground
By the Luna Park Pool you will find a playground with climbing areas and multiple slides.
RESERVATIONS
Disney's Boardwalk Inn