Swan Reserve Restaurants
Time away is always nice and when you stay at the Swan Reserve in Disney World you are staying at a great Marriott Resort. Not only are there many Fun things to do, you also have a few really great places to eat. Looking at the Swan Reserve Restaurants, both are located on the 3rd floor of the main lobby. Grounds is a coffee shop but also a nice place to get a breakfast sandwich or grab-n-go items for lunch. The Amare Restaurant serves Mediterranean cuisine for Breakfast, Lunch, and Dinner.
Plenty more Dining Options
But this is just the start. There might only be 2 restaurants in the Swan Reserve hotel but staying here also gets you access to the Recreation, Amenities and Dining at the Walt Disney World Dolphin & Swan across the street. You will find so many options, you might not need to go anywhere else but there is even more to consider.
Dining at the Disney Boardwalk
The Disney Boardwalk is within walking distance and has some amazing restaurants where you can eat outside or sit inside. You can also visit the Boardwalk Inn, Disney Beach Club Resort, and Disney Yacht Club Resort. Each has a unique dining experience and well worth your attention.
Restaurants at the Swan Reserve in Orlando
Grounds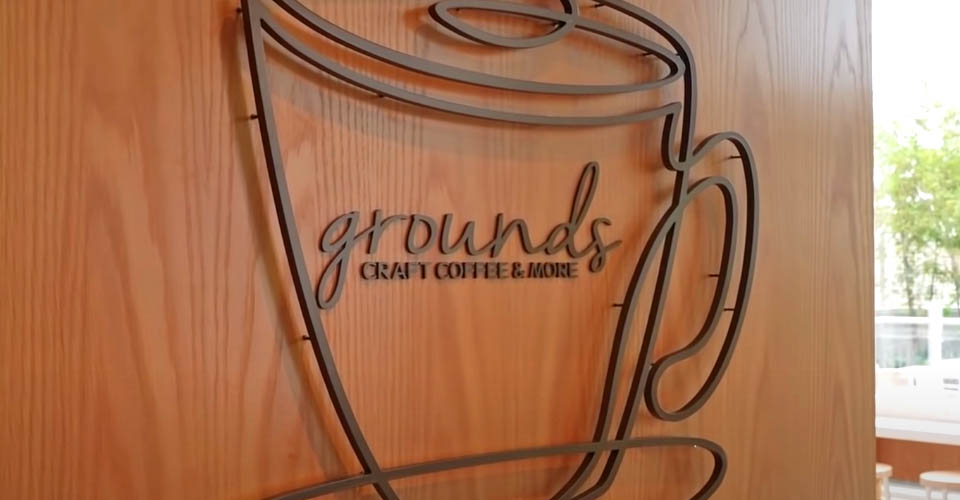 A wonderful place to start your day, or to stop by and have a simple lunch. Grounds is located in the lobby.
Serving Breakfast, Lunch and Dinner - Daily
Casual Attire
Located in the Lobby on Floor 3
RESERVATIONS
Walt Disney World Swan Reserve